Is it a big hunger? Then the Cuban.
A small hunger? Try the pork & cabbage Pierogi.
Or are you after a good pie? Let's go crazy –  the goat pie with chilli and ginger.
Looking for a vegetarian option? Everyone's favourite beetroot & feta salad.
Strictly gluten free? You must try the Brazilian cheese bread.
The choice is yours!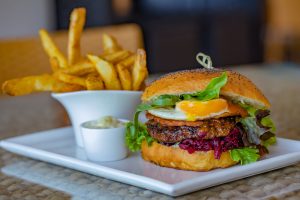 Lunch menu page1
Lunch menu page2
---
Weekends
NEW!!